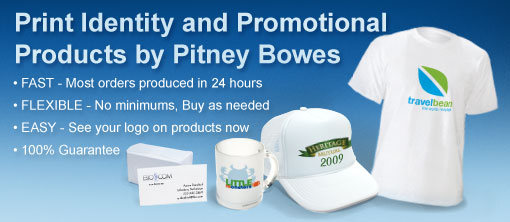 See Your Logo on Any Product, Instantly!


Learn More...

Learn More...

Wonderful experience. Best quality products and fastest delivery around!!! Keep up the great work!
— Jason


The PB Custom Print and Logo Store - Custom Postage, T-Shirts, Fast Embroidery, Business Cards, Full Color Printing
The PB Custom Print and Logo Store, powered by Zazzle, is a leading online destination for corporate paper print products, custom promotional products, and on-demand custom product fulfillment services. Make the business center your first-choice destination for finding Business Identity products and Business Logowear at great prices with no minimum orders or setup charges. We stock a full range of Promotional Giveaways, Event Merchandise, and Marketing Materials ready to customize with your logos, designs, and text using our leading-edge online tools. Even better, most everything you order here, including Invitations and Announcements can be produced and ready to ship in as little as 24 hours -- without any rush charges. We also offer a range of Home and Family gifts. Be sure to look at the Photo Products because our outstanding set of online tools makes it easy to add photographs and text to a wide variety of products that are sure to be treasured by all who receive them. Your satisfaction with everything you purchase here is assured by our 100%, 30-day money-back guarantee and the reputation of Pitney Bowes, one of the most trusted names in American business.